Jump to:
Myth: It costs more to ship a car than to drive it yourself
Myth: Getting ready for your auto transport is complicated
Myth: Car shipping is not safe
Myth: Car shipping quotes are not very accurate
Myth: You should always pick the lowest priced quote when shipping your vehicle
Myth: You can't ship cars that aren't running
Myth: You can't trust reviews about an auto transport company
Myth: Car shipping companies can only ship cars
Myth: There isn't much of a difference between auto transport companies
Conclusion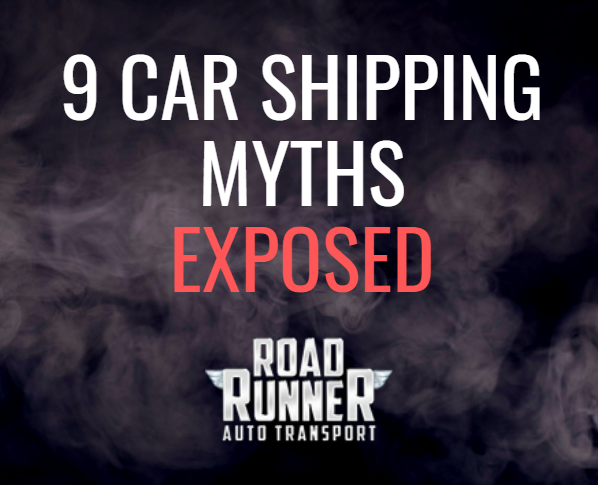 Car shipping can be a confusing and intimidating thing for those who do not really have much personal experience with it. Often, people take opinions and word-of-mouth from friends and colleagues as fact when it comes to something like the decision to ship a car.
The issue with this is that then you end up with at least some information which is not entirely true or even true at all. However, it is always quite difficult to make the distinction between what is true, what's not and what lies somewhere in between the two.
That is why we decided to debunk the top 9 myths about car shipping. This way, you can be sure that what you know going into the auto transport process is true before you make any decisions about shipping your car.
In general, car shipping is simpler and straight forward than many people tend to claim.
Myth: It costs more to ship a car than to drive it yourself

This is a myth simply because people do not factor in everything that they should be when making these estimates. People forget things like the fact that you will end up needing to sleep several nights in a hotel during your trip. They also forget that driving these long distances puts unusual amounts of mileage on your car which will cause you to need service on your car more often and sooner than expected.
Here is an example of what we mean:

If you are shipping a 2012 Toyota Corolla from New York City to Los Angeles in June 2019 it would have cost you $1,250.

If you drove that same distance in that same car at the same time:
Gas would cost you approximately $275.

Tolls would cost about $50.

If you drove for about ten hours a day you would have had to stay in a hotel for four nights. According to a 2018 finding, the average cost of a hotel overnight was $260 in major cities. Assuming you chose to stop in smaller areas, the hotels likely would have been a little cheaper. So, for our purposes, let's assume each night cost you $150. That is $600 total.

According to AAA, an average Sedan costs 5.06 cents per mile in maintenance. So, the trip to Los Angeles was 2,790 miles. That brings your average maintenance cost for the trip to just over $140.

Also according to AAA, tire costs are just under one cent per mile at 0.97 cents. That adds up to $27 for our trip.

You will also need to eat during your trip. According to a 2017 study, the average American spends $12.75 per meal when eating away from home. Let's assume you are a bargain finder and you only pay $10 per meal on your trip. That's $30 per day times for four and a half days which comes to a total of $135.
So, when you add all of that up, it comes out to $1,227 which is slightly less than the cost of shipping your car there at $1,250. However, this means that driving for almost five days saved you a total of $23. Remember too, our estimates were conservative for the driving trip, so that total cost could easily be higher.

We also didn't factor in the opportunity cost of not working for five straight days which could easily land in-between $500 and $1000 or more depending on your salary. So, your true final cost to drive to Los Angeles yourself could be as high as $3,000.

Myth: Getting ready for your auto transport is complicated

Preparing for your car shipment is actually quite simple. There are just a few easy things you will need to get done before your driver arrives to pick up your vehicle.

Before your auto carrier arrives to pick-up your car, make sure you do the following:

Get your car checked out by a mechanic – The first step is likely the least convenient which is why it is best to get it out of the way first. You need to be sure that there aren't any fluid leaks, that the battery is functioning properly, the tire pressure is at the correct levels and that there aren't any other mechanical issues.

Remove your personal items from the car – Any personal items that you leave in the vehicle during transport will not be covered by the shipping insurance, so if they are lost or damaged during transport you will have to replace them yourself.

Get the exterior of the car cleaned – When your driver comes, they will need to thoroughly inspect your car for pre-existing damage. If your car is dirty, this will take considerably longer to complete.

Have your license ready – You will need to have your non-expired license to show your driver when they arrive to pick-up your car. They will not be able to complete the pickup without this.

Remove any parking or toll tags from your car – You should take these things out of your vehicle so that they do not get lost or damaged during shipping but also because they could be triggered during shipping and you could end up with completely unnecessary toll charges if you don't.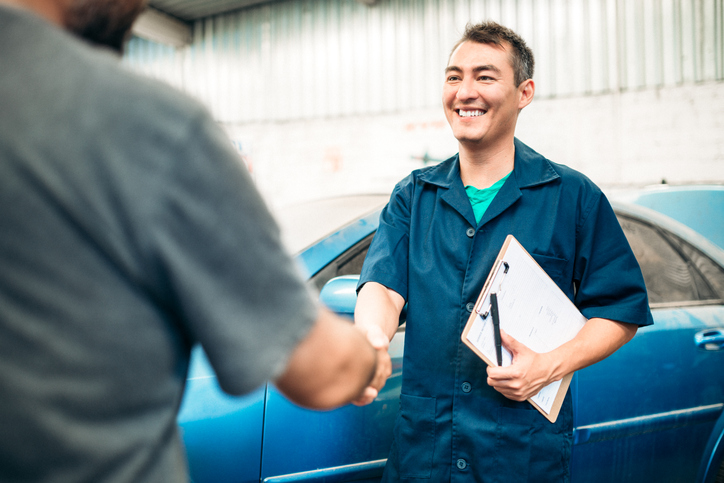 Myth: Car shipping is not safe

Shipping your car is safe. Each year auto transport companies ship thousands of vehicles without damaging them. RoadRunner Auto Transport is no different.
Yes, there are a few incidents beyond the circumstances of the transporter that very rarely occur when a car will incur slight damage. However, this is why the shipping insurance exists, to protect you and your vehicle in the very rare circumstance in which it gets damaged.

You can also read reviews on individual car shipping companies to see if a high number of people are saying their vehicles were damaged. You can use sites like Google, Consumer Affairs and Transport Reviews.

Myth: Car shipping quotes are not very accurate

When you get a car shipping quote, as long as it is from a reputable company, it will be as accurate as possible. Sometimes your quote will match the final price of your shipment, sometimes it will be off by a few dollars. No matter what, the quote will be completely accurate at the exact time that you receive it.
That is, unfortunately, the nature of the auto transport industry. There are so many fluid variables involved in the calculation of your car shipping cost that from the time you receive your quote to the time of your actual transport, the price can vary slightly.

This is the case with any legitimate car transport company. If a company tells you that their quote prices are 100% guaranteed, they aren't being honest and will likely try to scam you out of an exuberant amount of additional money at some point later on during your car shipment.

All you need to do to in order to check the validity of a quote is to get quotes from competing companies and see how similar they are. If the quote you received is far different from the others, there is likely something fishy going on with that particular quote.

Myth: You should always pick the lowest priced quote when shipping your vehicle

It is very important that you do not pick a car shipping company just because they are the lowest priced options when you searched for quotes. Unfortunately, in the auto transport industry there are companies that will use "bait and switch" tactics to get customers. Most often, abnormally low prices mean that company will involve you in a bait and switch scam where they will quote you a price and then require a higher price be paid once they gain possession of your car.

Find a company with good online reviews and a price that's affordable yet still makes sense based on what other companies are quoting. In the end, you do not want to end up saving a few bucks by choosing a company that won't care for your vehicle or will hit you with a bunch of hidden fees.

Myth: You can't ship cars that aren't running

Cars that aren't running, otherwise known as inoperable vehicles, can absolutely be shipped. It will cost a little bit more and it will likely take more time. However, RoadRunner is fully capable of shipping inoperable cars.

The reason it will cost more and likely take longer to ship is because it does require additional physical work and effort from the carrier. It also requires a special type of auto hauler to be used which are much more difficult to find as fewer of them exist than the regular auto haulers.

Specifically, a driver that has an auto hauler equipped with a winch is needed. Otherwise, a forklift would be needed in addition to the regular auto hauler.

However, this just means there is an additional cost associated with the shipment, not that inoperable cars can't be shipped.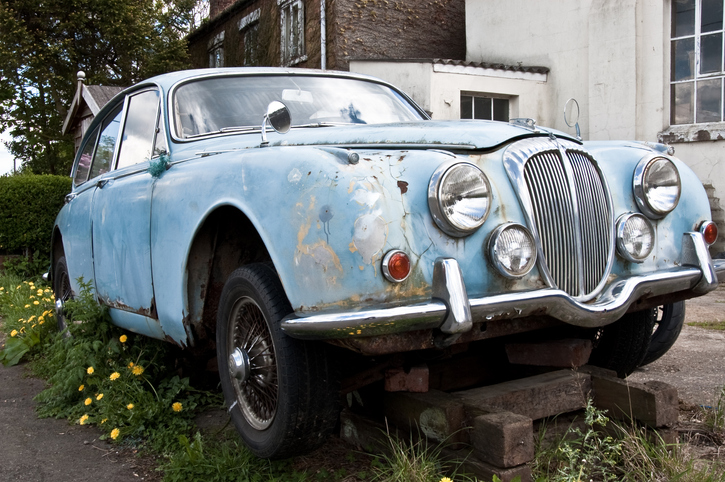 Myth: You can't trust reviews about an auto transport company

There are actually several very reputable review sites that you can trust online for car shipping company reviews. In general, Google is one the best of these sites. If you want something more specific to car shipping you can always use Transport Reviews.

Any time that you are checking out reviews for a car shipping company be sure that you read through multiple reviews in order to get the best sense of how that particular company deals with its customers.

Myth: Car shipping companies can only ship cars
Another myth about car shipping companies is that they are only capable of shipping cars. That might actually be true for certain companies. However, Roadrunner can ship cars, motorcycles, boats, RVs, heavy equipment and more. We have a wide variety of carriers at our disposal thus we are able to ship such a wide variety of vehicles.

Myth: There isn't much of a difference between auto transport companies

People tend to think of competitive services as very similar such as Uber and Lyft. However, car shipping is different because companies can offer different services and have different reputations. Some companies might have the ability to ship oversized vehicles while others might not. Be sure to read reviews on sites like Google to see what others have to say about their own experiences with any car shipping companies that you might be considering.

There are also more subtle differences between car shipping companies as well. For example, some companies offer instant quotes online like RoadRunner, while other companies will e-mail you or call you at a later time with your quote price.

Each auto transport company has its own way of doing things. Go with a company that you feel you comfortable with and that you can trust.

Conclusion

There are many myths and misconceptions about auto transport that can lead you to believe that it is not worth it to ship your car and that simply is not true. You might be thinking that by driving your car directly to its destination yourself that you might be saving time, money or frustration but that is almost never actually the case.

Whether its price that you are concerned about or the safety of your vehicle, you can rest assured that you can always call a company and ask them directly about these things or you can even do your own research to find out more about these things. The auto transport industry is as long running and successful as it is for a reason. Each year, tens of thousands of cars are shipped safe and sound.

If you have decided to ship your car, the car shipping experts at RoadRunner Auto Transport can get your car where it needs to be without issue. Call us today for a free quote at (888) 777-2123.